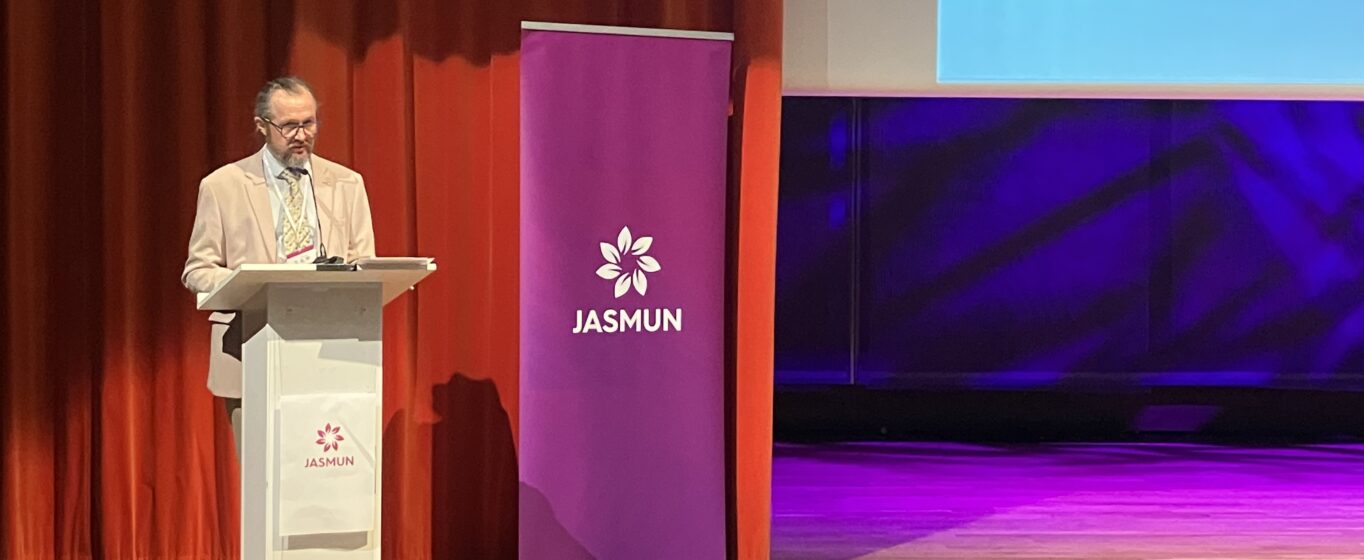 Communicate and Do What You Want
On September 14, the ceremonial opening of the next session of the youth assembly of the nations of the world organized by the 2SLO community, that is, JASMUN 2023 (Jasienica Model United Nations), took place.
The conference entitled "Building a Culture of Peace Through Effective Diplomacy and Communication" was opened by Secretary General – Erica L.
The Coordinator Tomasz Mazur gave a lecture on the nature of interpersonal communication, in which he referred to the sayings of St. Augustine "Love and do what you want." Love is a lifelong task, just like a good contact. Communication seems to be an extremely complex process that depends on our intentions, which are often unconscious, and on our values, about which we often do not agree. The question of how to communicate effectively will therefore remain a task for all of us.
The Headteacher Anna Sobala-Zbroszczyk encouraged the debaters to reflect on the increasingly unstable contemporary times and to constantly search for new solutions to old conflicts.
In a recorded speech, Ambassador Mark Brzeziński drew attention to the importance of actions in the world which communicate values we hold. As an example of such behavior, he mentioned Poles showing heart to refugees and humanitarian aid provided by the UN. He emphasized the great importance of inclusion of diversity and argued that the decisions we are taking today will shape the future.
(text: Beata Ciacek; photo: Beata Ciacek)
WRÓĆ DO WYDARZEŃ