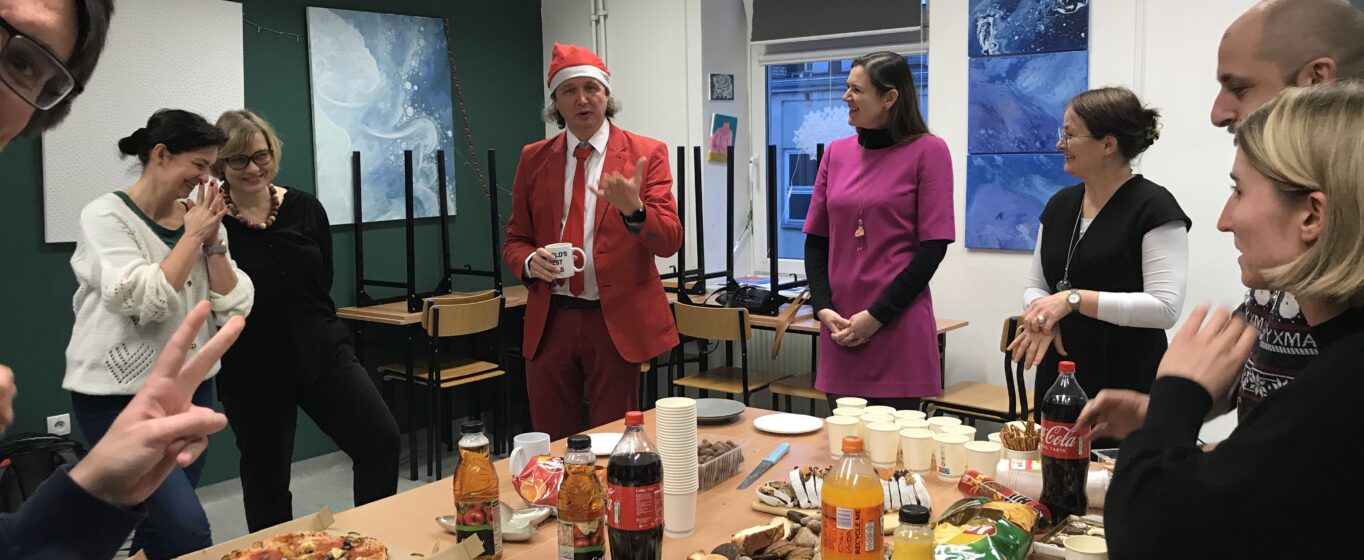 Together, Close and with Hope
The pre-Christmas period was full of many events at school. On December 22, the Headmaster Anna Sobala-Zbroszczyk and the Coordinator Tomasz Mazur gave the whole school community their best wishes. The Headmaster drew attention to the fact that our community experiences the time of Christmas and the New Year in a variety of ways as people who believe, doubt or do not believe in the existence of the Creator and emphasized the importance of this diversity as our unique treasure. At the same time, she wished the most what is really important, which means that each of us would have someone close to us and be genuinely close for someone. The Coordinator, on the other hand, referred to the role of our influence on reality and therefore wished everyone to persevere in love, faith and hope, and to patiently look for the light. He argued that darker times are always followed by brighter ones.
After the official part, there were class meetings, a Kahoot quiz, a New Year's concert, meetings with graduates, meetings with teachers, a joint celebration at Nowowiejska Street and an evening afterparty with the participation of graduates. We started the Christmas time together and strengthened by the belief that we have the influence.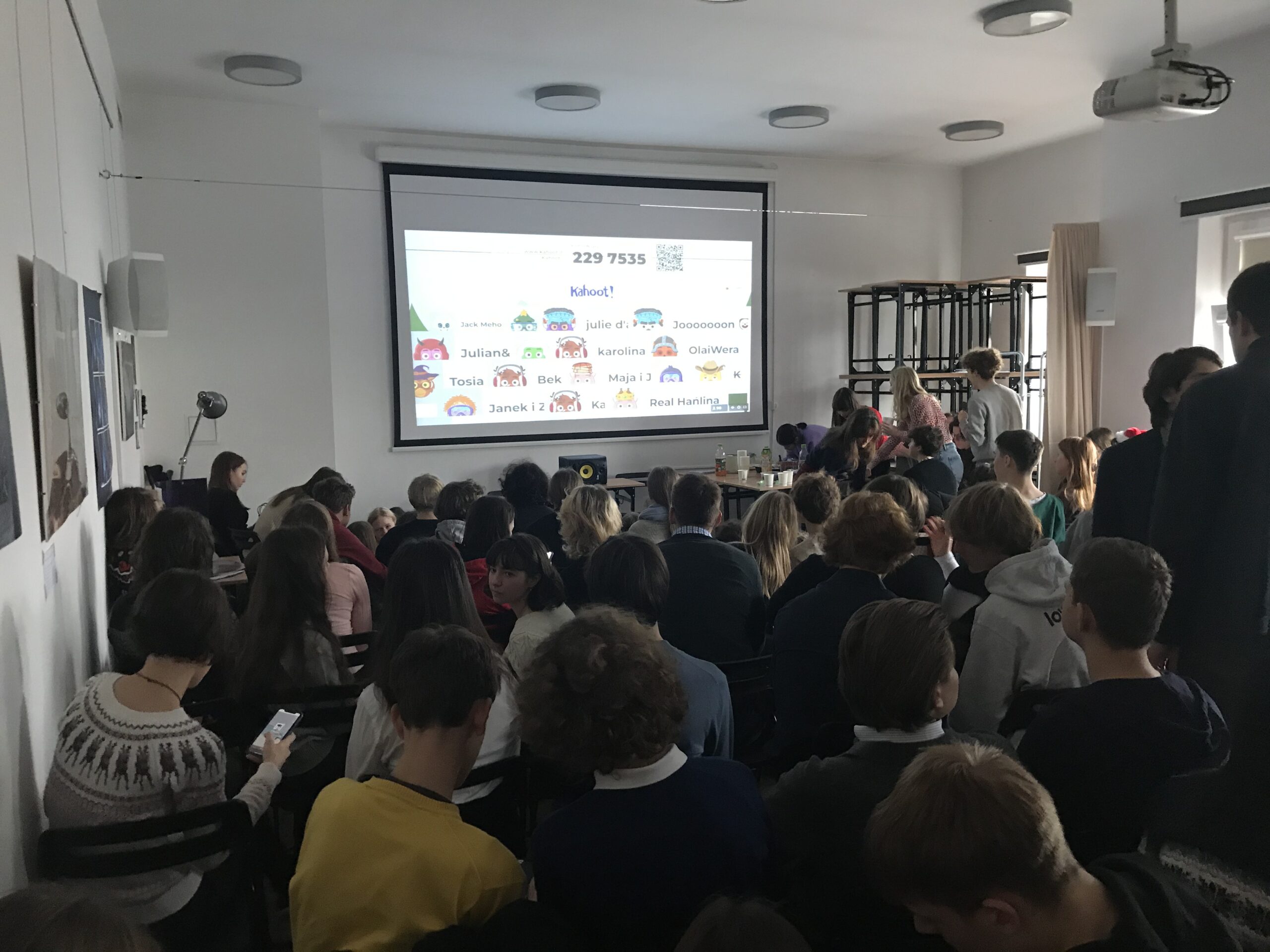 (text: Beata Ciacek; photos: Beata Ciacek)
WRÓĆ DO WYDARZEŃ