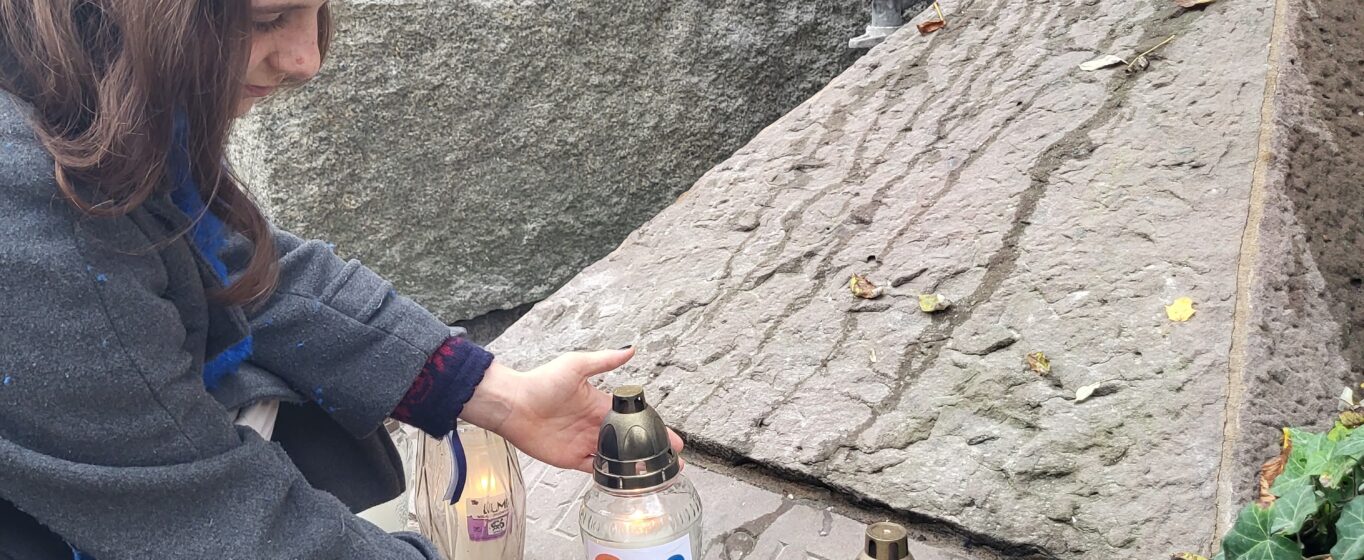 Time to Reflect and Remember
We exist as long as someone remembers us
Carlos Ruiz Zafón
Two important days for many of us are behind us – November 1 and 2, i.e. All Saints' Day and All Souls' Day.
On November 5 three years passed since the death of Artur Kozłowski, a mathematics teacher at our school, but also an enthusiast of broadly understood civic education. It was clear to all of us, those he taught, as well as his colleagues, that if something important happened in public space, Artur would definitely express his opinion and mention it, also during mathematics lessons. Artur always said that the message of our school was not only teaching and upbringing, but also supporting talents. When he was no longer among us, we remember what he spoke about so often, and every year we try to make his dream come true by supporting young talents under the Artur Kozłowski Scholarship Fund.
Less than a year and a half ago – on January 20, 2022, Paweł Afelt, known in 2 SLO as a teacher of computer science, economics, and for many years – the administrator of Librus, left our group. Paweł was a dreamer, an enthusiast of unusual bicycle trips and a supporter of "taming" the computer many, many years ago. Now, when entering the computer lab, which is named after him, you can remember the figure of Paweł by looking at the characteristic photograph – Him and the mountains that he loved so much.
We ask all of you – our students and graduates, our students and graduates, parents, teachers and friends of our school, especially on All Souls' Day, for a moment of reflection on those who were among us so recently.
Elżbieta Tyszko-Kulik
October 31, 2023
(text: Elżbieta Tyszko-Kulik, translation: Beata Ciacek; photos: Marcin Krupowicz, Jakub W.)
WRÓĆ DO AKTUALNOŚĆI