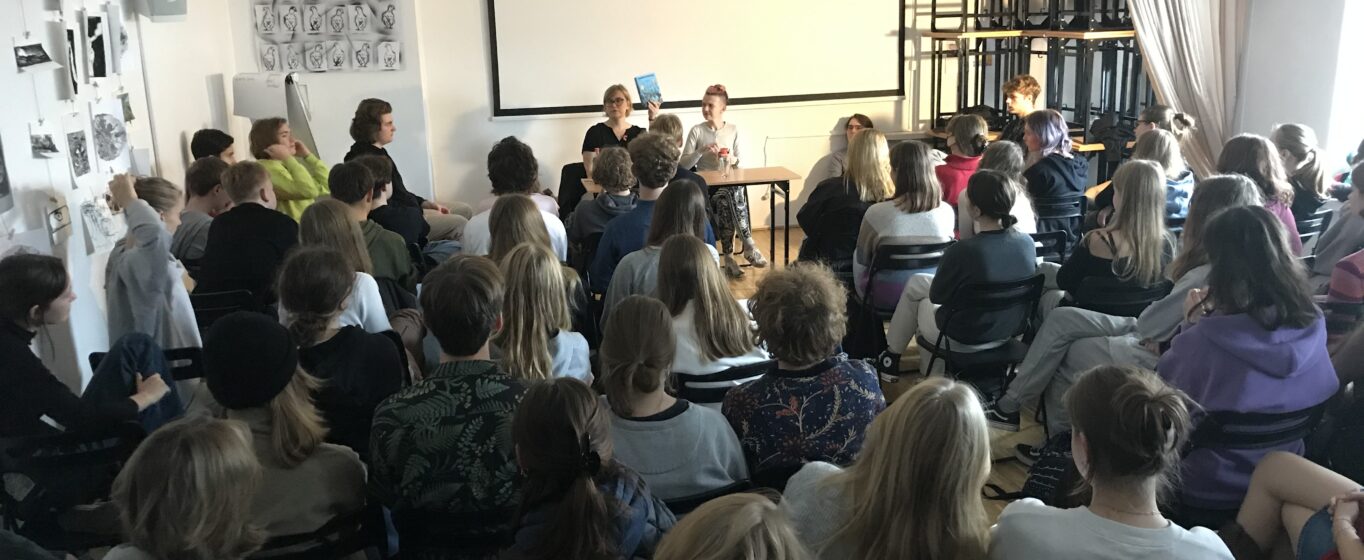 The Past and the Present
"Rainbow Friday" we started on Wednesday with a meeting with Joanna Ostrowska, the author of the book entitled ,,They. Homosexuals during World War II ". The researcher emphasized that her book is the first monograph in Poland devoted to the fate of non-heteronormative men of Polish origin during the war. The subject matter taken up by Ostrowska, previously omitted as marginal, takes on a new dimension. The author uses many sources in her work, but the most important for her are archival materials, which she approaches with great attention. She repeated the preliminary archival research and in addition she works on court, prison, camp and medical files. She tries to find a counterpoint to the character of the story created by the persecutors. She makes an effort to see the so-called others, she reaches out to post-war accounts of survivors, to the memoirs of the competition, surveys, interviews or video interviews. She is looking for them among political prisoners, because the pink triangles with which homosexual prisoners were marked were given only to Germans. The researcher saves memory and makes people aware of the degree of persecution.
On October 28 more events took place. On the sixth floor, a gender-neutral toilet was opened in the school, i.e. accessible to those who, for various reasons, do not want to use those assigned to boys / men or girls / women. During the Friday breaks, there was a café and a lottery with surprises. Students collected over PLN 600 from the sale of cakes, and about PLN 250 from the sale of lottery tickets. The money will go towards the Lambda and the Campaign Against Homophobia.
(text: Beata Ciacek; photo: Beata Ciacek)
WRÓĆ DO WYDARZEŃ