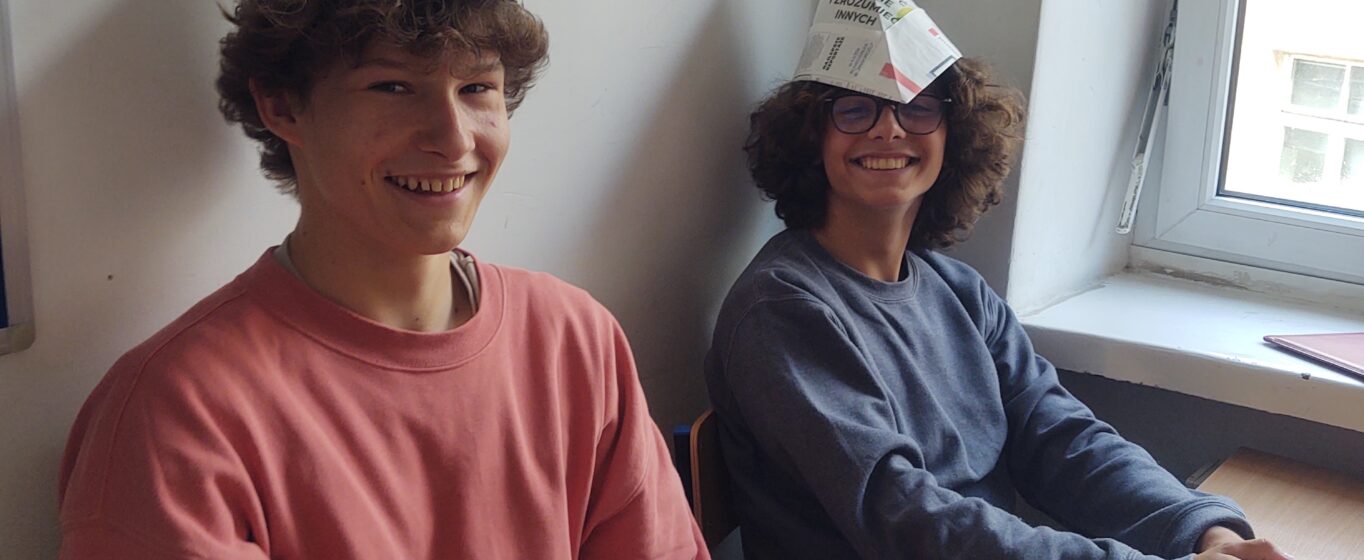 Mad Hatter's Tea Party
The end of the school year is a perfect moment to have FUN! And that's what one of the English groups in the preDP2 year did. They had a Mad Hatter's Tea Party, where the participants presented their hats, riddles, recited nonsense poems, had tea in funny 'frog cups', vied for the awards in the 'hat paintings' quiz. Besides, they made funny hats from old newspapers and made a surprise visit to another English group to give them those hats while playing noisy musical instruments. Oh, what FUN it was for everybody!
Wanda Z. won a speciał prize for her extraordinary hand- made hat. Klara was awarded for her knowledge of the masterpieces of the world painting.. And Michael Umeda said good-bye to the group wearing a beautiful Indonesian hat.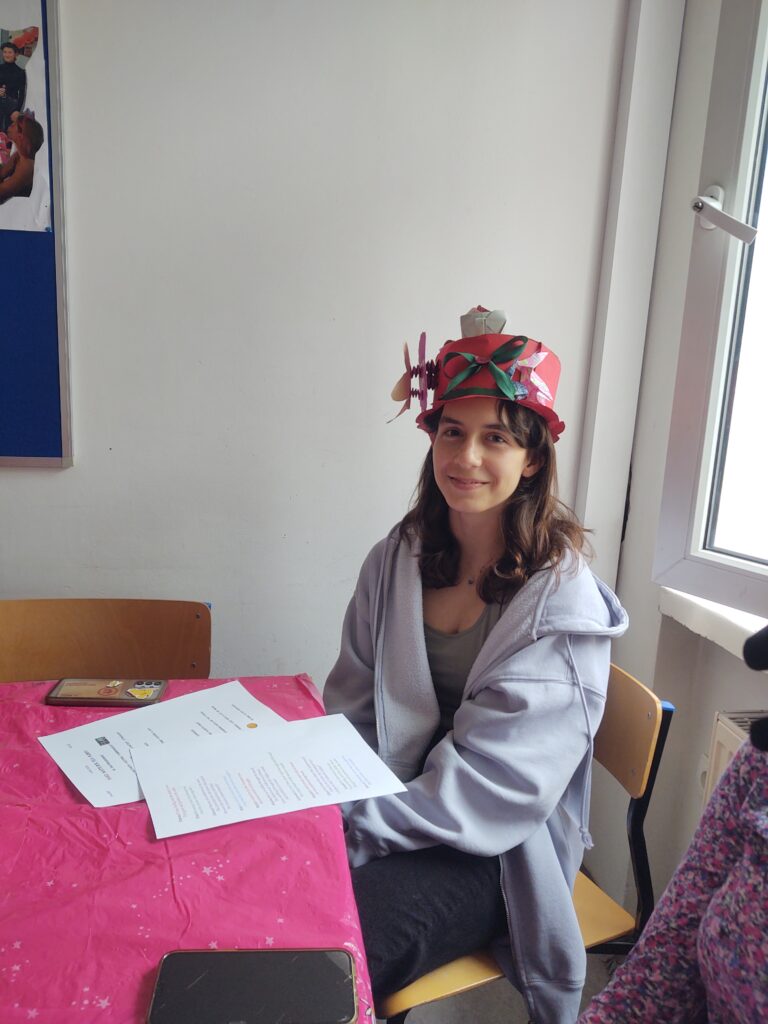 (text: Switłana Kiszko; photos: Switłana Kiszko)
WRÓĆ DO WYDARZEŃ