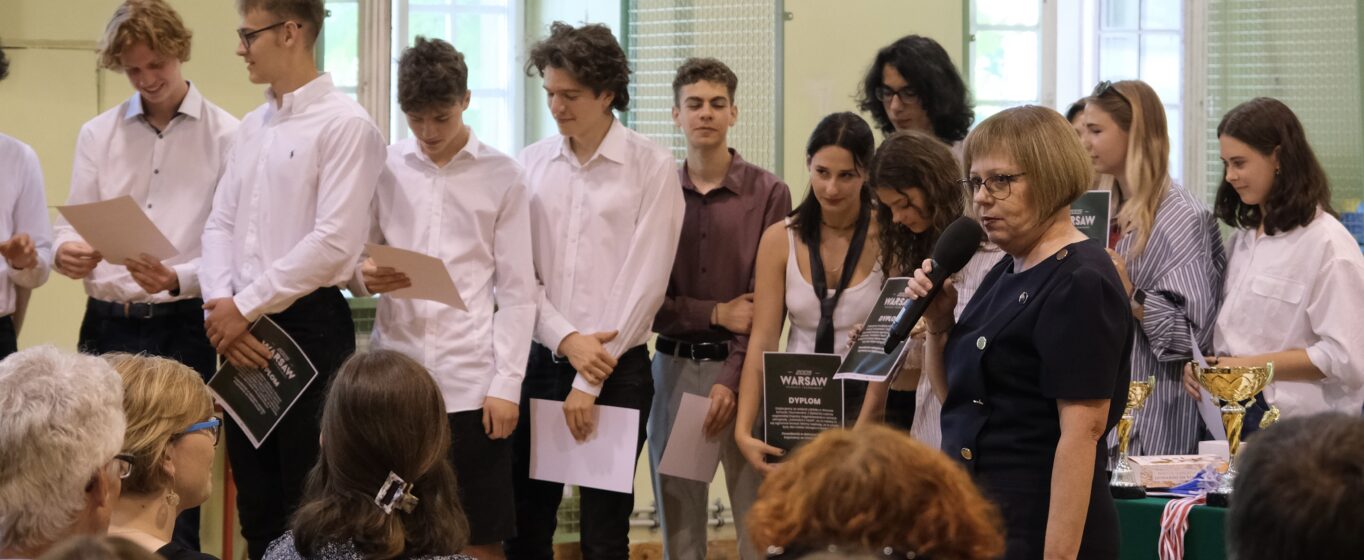 Happiness Takes Effort
"The old believe everything, the middle-aged suspect everything, the young know everything".
With a quotation from Oscar Wilde, the principal Anna Sobala – Zbroszczyk started the celebration of the end of the school year. She encouraged students to strive to change the world. "We have to do everything to make the world better and this is going to be your work," she concluded.
Paweł Wołowski referred to the history-making event of receiving the status of a candidate for membership in the European Union by Ukraine and drew attention to the role of Poland as a gateway for Ukraine in joining the community of European countries. Coordinator Tomasz Mazur, through the mouth of Misza Tomaszewski, referred to Seneca, who assured that happiness requires effort. Holidays are therefore a kind of work on oneself in order to be filled with vivid and joyful energy. The coordinator also wished everyone to do the things they like.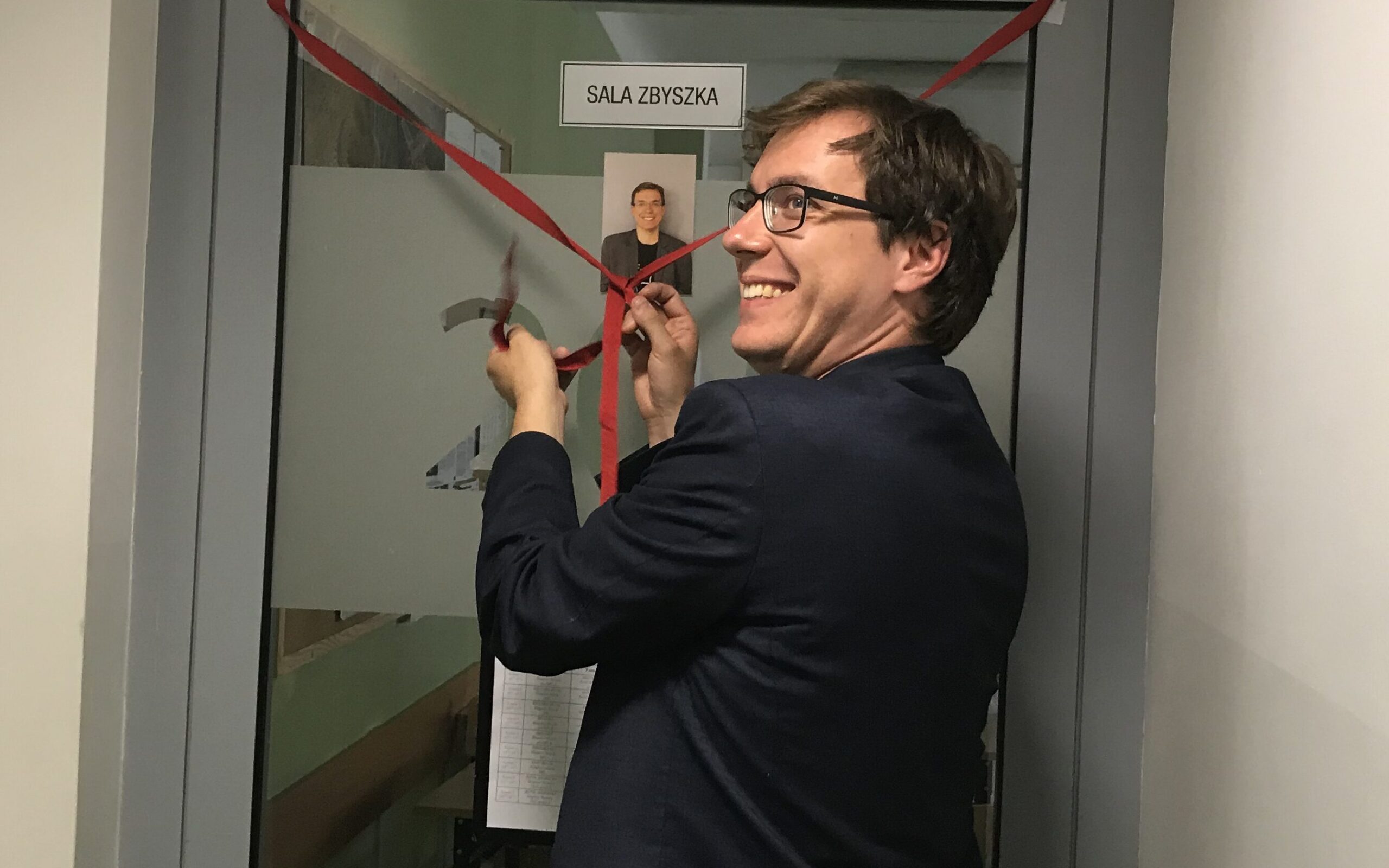 Anna Sobala-Zbroszczyk thanked Zbyszek Strucki, formerly a student of 2 SLO with political aspirations, for many years of cooperation and together with Olga Masiuk on behalf of the entire school community wished him successes in conquering the world. Zbyszek's classroom has been juts opened in Solec for the rubbing of our tears! The principal also thanked for numerous initiatives this year: for participation in the conference in the legal formula JASMOOT, for TEDx, for the Warsaw Schools Tournament as part of the "Exempt from theory" campaign, for Afternoons at Solec (integration meetings for new students from Ukraine) and on behalf of Mikołaj Zapalski awarded two projects from Group 4Project action. Switłana Kiszko awarded the winners in a recitation competition, and Wioletta Handzel handed out prizes for football and volleyball teams. The whole ceremony ended with the performance of the student's music group. Have a good holiday and a happy return to 2 SLOs!
(text: Beata Ciacek; zdjęcia: Jan Wilamski, Beata Ciacek)
WRÓĆ DO WYDARZEŃ