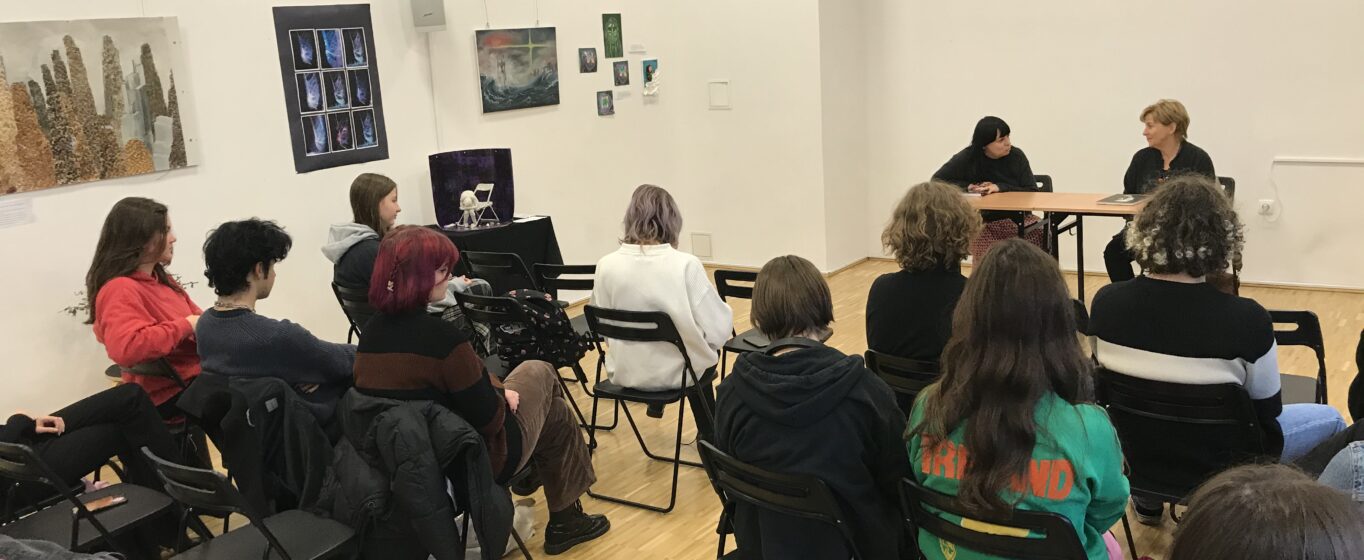 About Mishima
On November 28, we met with Professor Beata Kubiak Ho-Chi, a researcher of Japanese literature and aesthetics, translator of Yukio Mishima's novel entitled "Confession of the Mask". Mishima is one of the most important writers of the 20th century, the most translated author of Japanese literature in the world, called the last Japanese samurai. In his novel entitled "Confession of the Mask", written after World War II, Mishima faces the consequences of Japan's loss of the war, with his own internal trauma, with the desire to tame his feelings and thoughts, and at the same time with the desire to be an internally balanced man.
The Japanese word master was a man full of contradictions and many faces. He admired classical Japan, worshiped his ancestors, but was not very religious, was married, had two children. He believed that the Japanese had forgotten their ideals: honor, courage, importance. He founded a quasi-military unit whose watchword was the restoration of the emperor's power. He struggled yet with his hypersensitivity, he analyzed his sexual identity, homosexual tendencies, he was fascinated by blood, night and death, he did not want to grow old. At the age of 45, he committed a suicide.
During the meeting, Prof. Beata Kubiak Ho-Chi also answered students' questions about Mishima's worldview and his ambiguous life attitude. The researcher drew attention to the uniqueness of Japanese culture, in which ethics is closely related to ethics, and the ideal is understatement.
(text: Beata Ciacek; photo: Beata Ciacek)
WRÓĆ DO WYDARZEŃ