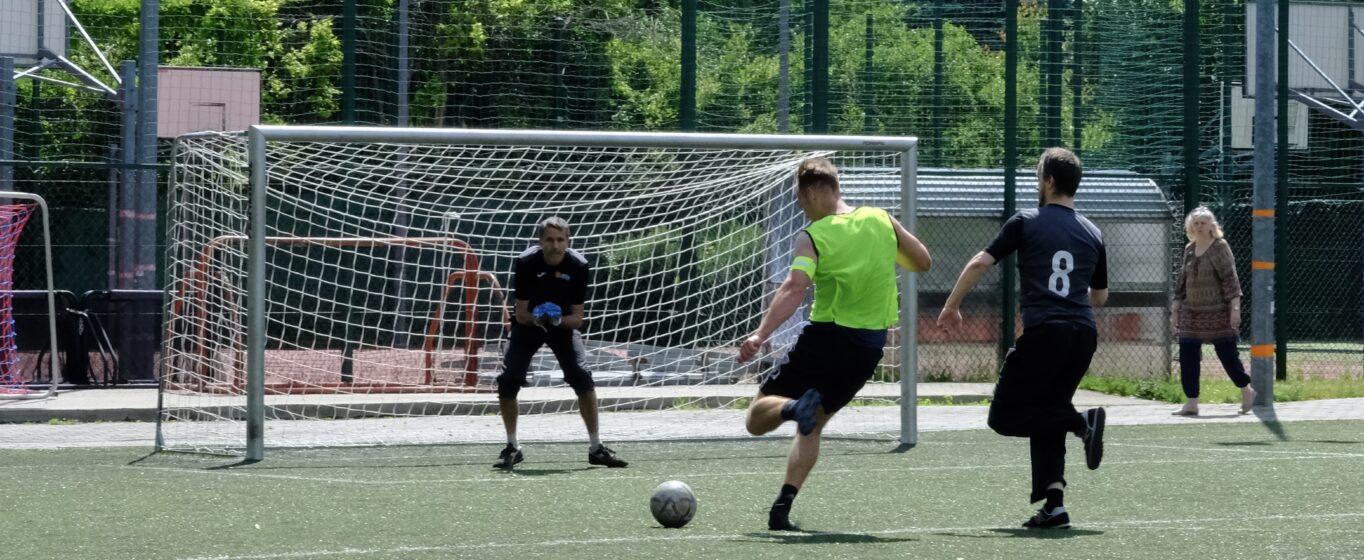 Sports and Artistic Picnic
At the end of the school year, teachers and students met at Pole Mokotowskie, where a football and volleyball tournament, recreational games and activities as well as artistic activities took place. Students and teachers played table tennis, Ringo ring, badminton, dragged the rope or painted with watercolors. A large part of them helped the players by cheering with pompoms and banners. The football tournament was won by the Real Politechnika team with captain Maks Deryła, and Jan Petsch became the top scorer with five goals.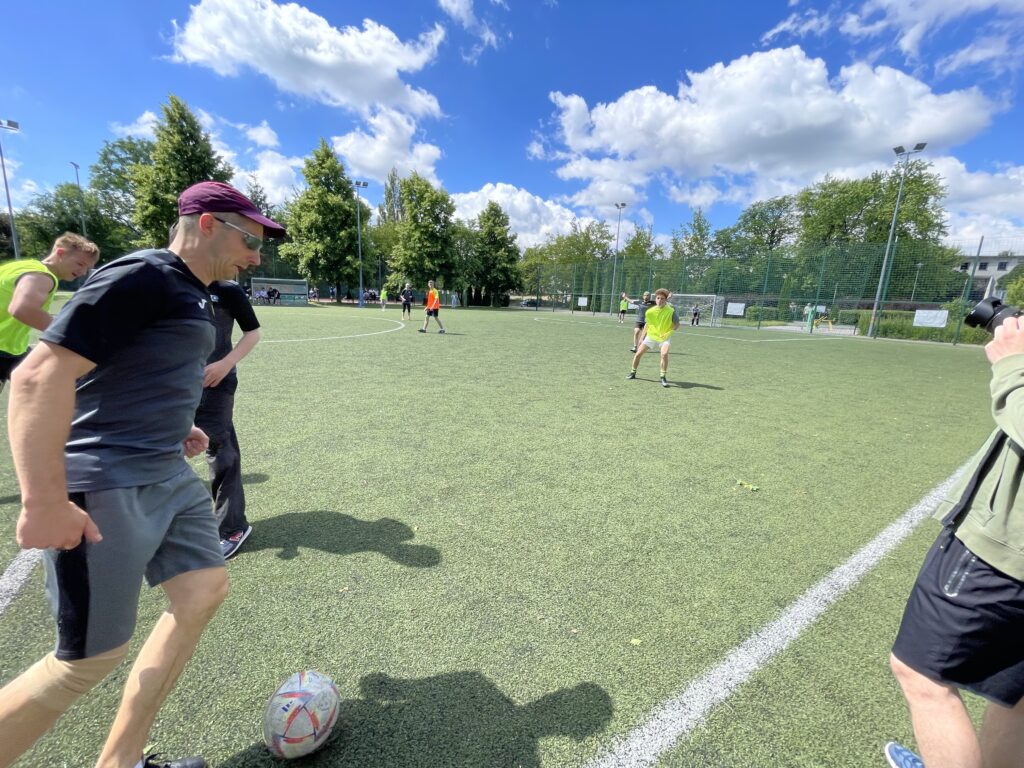 During the picnic, there was a fair of students' artistic works, the income of which PLN 395 will be donated to help the smallest refugees from Ukraine – animals from the Expo hall.
(text: Beata Ciacek; photos: Beata Ciacek, Julia Łukasiak, Jan Wilamski, Katarzyna Nowak)
WRÓĆ DO WYDARZEŃ